The Florida Alliance to End Human Trafficking is a nonprofit organization created by the Florida Legislature to provide funding, support and assistance to the statewide effort to end human trafficking.
Human Trafficking is a crisis within the United States
Oftentimes human trafficking is perceived as an international issue rather than a problem within the United States.  However, according to the National Trafficking Hotline, it becomes clear that that there is a national crisis at hand:
TRAFFICKING VICTIMS & SURVIVORS
SITUATIONS OF HUMAN TRAFFICKING
Sex Trafficking Cases 8,248
Labor Trafficking Cases 1,236
Sex Trafficking and Labor Trafficking Cases 505
Other/Not-Specified Trafficking 1,511
We must bring attention to the problem of human trafficking within the state of Florida.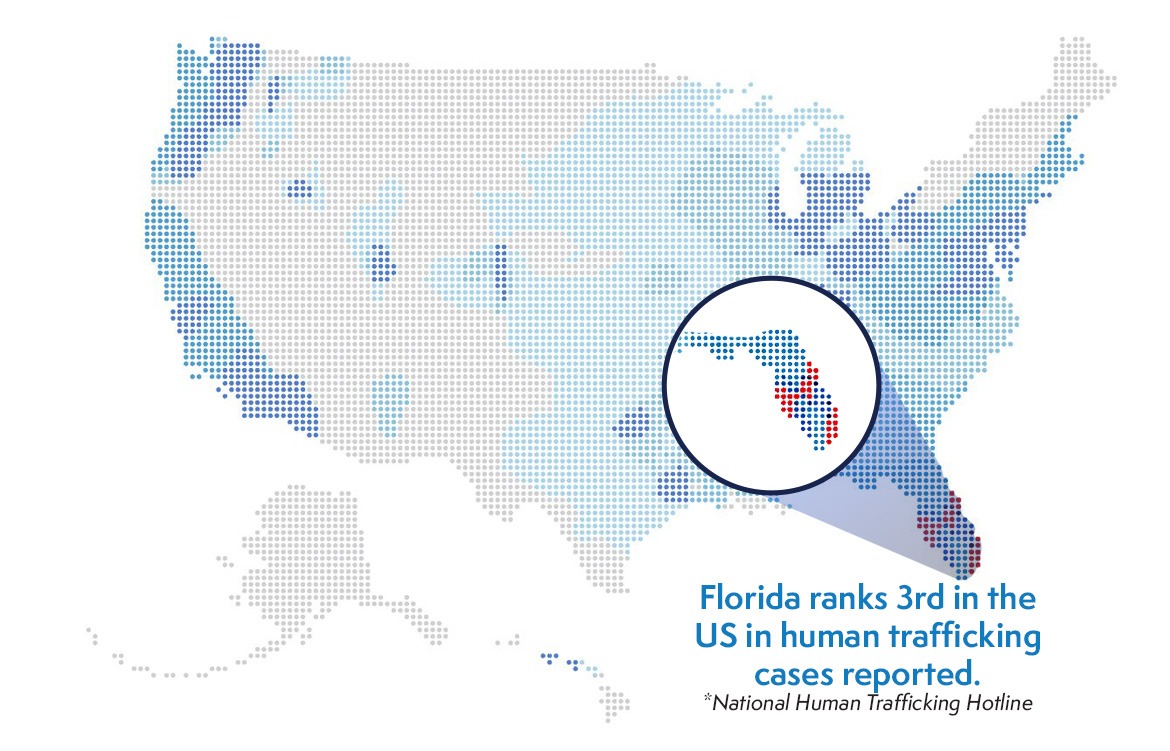 Locations of Trafficking
Some cases may involve multiple locations.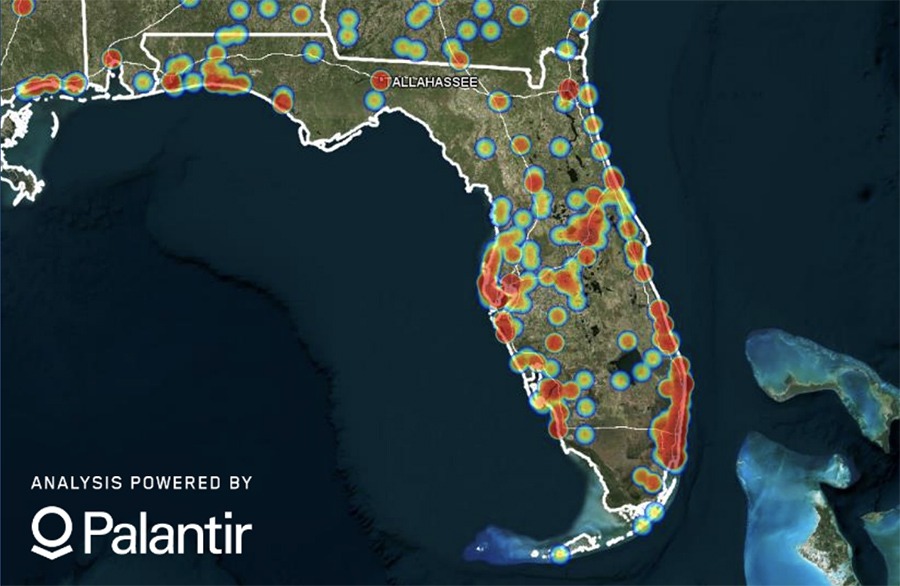 Communication to
the National Hotline
Sex Trafficking
640 Cases
Sex & Labor Trafficking
46 Cases
Labor Trafficking
128 Cases
*Cases where trafficking type is not specified are typically a results of callers self identifying as victims or service providers or law enforcement seeking referrals for trafficking victims without providing further details about the presence of forced work or forced commercial sex.
we are ending human trafficking in florida.